:edited post:

The shop itself is coming together quite well, hopefully I'll go to work tomorrow a find that we have a wardrobe, which would be great! Having the shop upstairs means that when I'm not there, some stock is vulnerable to itchy fingers, so we devised having a wardrobe, so that at the end of every shop night I can just lock away the smaller stuff. Gernius. When the weather wamrs up I'll start tarot and Faerie Oracle readings. Pictures of the actual space hopefully next week.

Pics- onward!



Wings: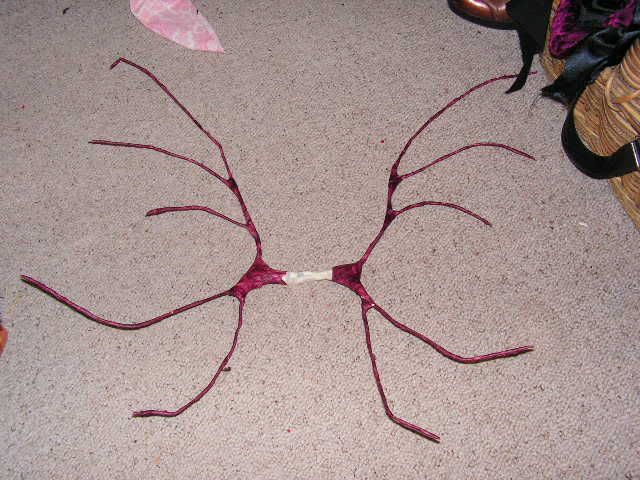 Newspaper, tissue paper, masking tape, recycled wire

These are ready to have fabric put on them- I didn't want to do the whole trad stocking and wire hanger thing.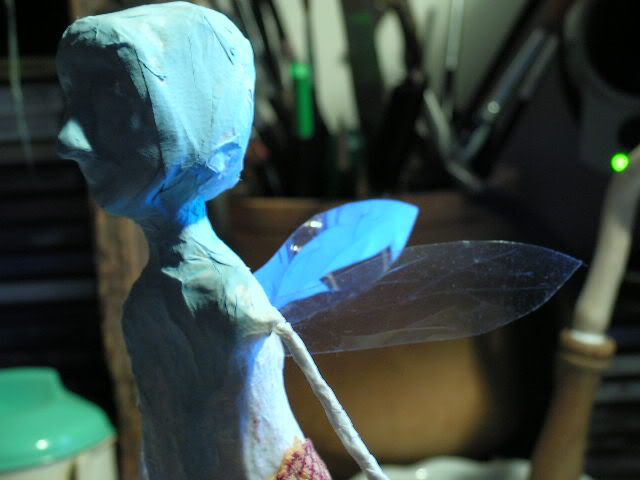 Pixie Pete! He just came out of me, I picked up the tape and the wire and off I went. I used to do this stuff alot in Uni, I think having the wire and tape in my hand from the wings just....bought it back out again. His wings are just plastic from packaging. His boots are polymer clay and his pants are fabric stiffened with PVA. I love PVA. Nice thing for a greenie to say!





The Atlantis Wand. I didn't want to make something white and Ivory tower like, but it happened anyway. This is a piece of Chinese willow picked up on the way to work, some polymer clay and a wee bit of paint.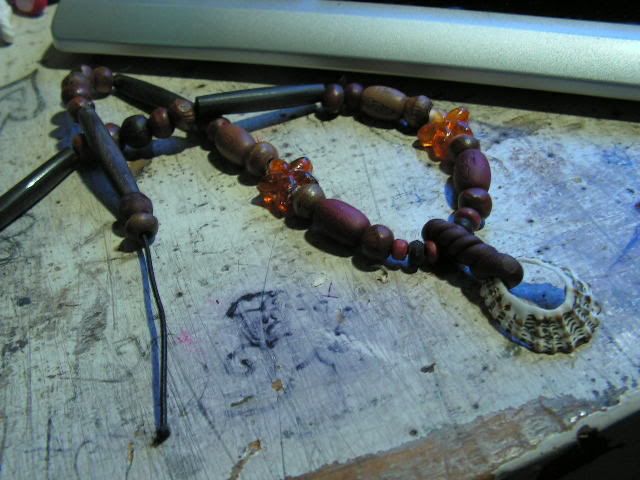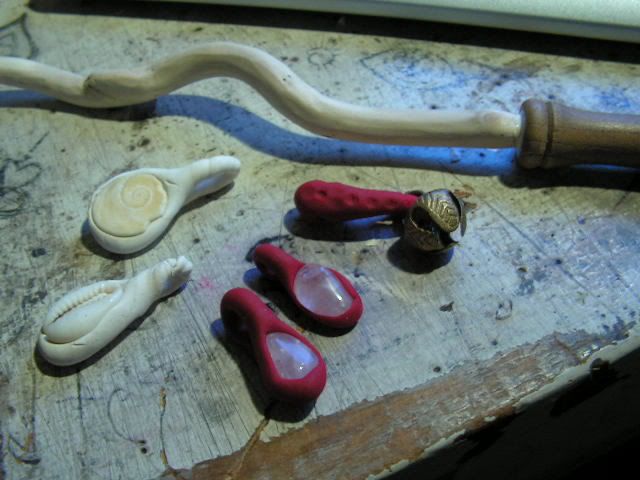 More polymer clay bits- some pendants and a necklace I'm halfway through and the Atlantis wand in it's early stage.